Skip to Main Content
It looks like you're using Internet Explorer 11 or older. This website works best with modern browsers such as the latest versions of Chrome, Firefox, Safari, and Edge. If you continue with this browser, you may see unexpected results.
Textbook
Negotiating and Drafting Contract Boilerplate

by

Tina L. Stark

Call Number: KF 808 .N44

ISBN: 1588521052

Publication Date: 2003

This resource serves to educate lawyers and business professionals on how to draft the many types of "boilerplate" provisions, a legal term that refers to the standardized, one-size-fits-all provisions of a contract. Each chapter tackles one of 20 provisions and analyzes why it is important, the key legal and business issues raised, and how to draft the provision to suit a particular transaction. Such analysis not only helps readers better understand how to draft these provisions in their contracts, but also helps them better understand the other party's process.

Business Due Diligence Strategies, 2014 Edition

by

Thomson Reuters; Aspatore (Compiled by)

Call Number: Class Reserve KF 1477.B88 2014

ISBN: 9780314292414

Publication Date: 2014

The impact of, and certain trends in, modern due diligence reviews / Chelsea A. Grayson -- Keeping up with the times: recent developments in due diligence / Jennifer L. Vergilii Neil J. Whitford -- Evolving IP and international concerns continually add new challenges for M and A attorneys / Gerard O Connor -- We disclosed what? Seller strategies to mitigate risks associated with evolving information evaluation techniques / James A. Butz -- Ten impediments to a successful due diligence process and key trends impacting todays M and A deals / Michael G. Platner and Solomon B. Zoberman
Professor Matt Salerno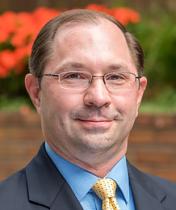 Professor Matthew Salerno teaches in the law school's LLEAP 3 - Transactional program (Legal Writing, Leadership, Experiential Learning, Advocacy and Professionalism). Before he joined the faculty in 2018 as a lawyering skills lecturer, he spent almost 20 years in private practice focusing primarily on business restructuring and corporate counseling. He has experience in a wide variety of industries, including manufacturing, health care, cosmetics, real estate, finance, sports and entertainment and more. He also served as Director of Strategic Partnerships at Hawken School.
Librarian Lisa Peters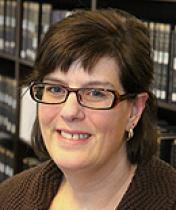 Lisa Peters teaches classes for LLEAP and Advanced Legal Research and manages the library's digital repositories. She aids students and faculty in environmental, tax, and business research. She is the library liaison to the Case Western Reserve Law Review. She has been employed at the library since 2000. She holds a JD from Georgetown University Law Center, a MA in philosophy from the University of Illinois, Chicago Circle and a MLS in Library Science from Rutgers University.