Skip to Main Content
It looks like you're using Internet Explorer 11 or older. This website works best with modern browsers such as the latest versions of Chrome, Firefox, Safari, and Edge. If you continue with this browser, you may see unexpected results.
Course Info
This class will explore the international dimension of intellectual property, with a particular focus on cultural property and cultural heritage (both material, such as the Elgin Marbles, and immaterial, such as traditional knowledge) and its implications for a wider spectrum of subjects, including IP and cultural diversity, IP and development and the relationship between IP and access to essential medicines in the developing world.
Instructor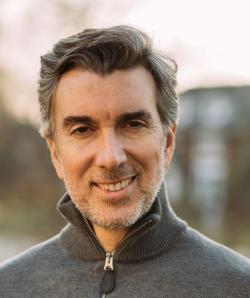 Prof. Craig A. Nard is the Galen J. Roush Professor of Law and the Director of the Spangenberg Center for Law, Technology & the Arts. He also is a Senior Lecturer at the World Intellectual Property Organization at the University of Torino, Italy, and Principles Advisor to the Center for Studies and Intellectual Property in Calcutta, India. He is the author of casebooks on both patent law and intellectual property law. His scholarly writing has been published in leading law reviews.
Syllabus
Course Materials
Research Guide