Skip to Main Content
It looks like you're using Internet Explorer 11 or older. This website works best with modern browsers such as the latest versions of Chrome, Firefox, Safari, and Edge. If you continue with this browser, you may see unexpected results.
Course Info
Explores the interactions of law, principles of finance, and the theoretical underpinnings of financial markets. It introduces students to the roots of evolving financial market liabilities affecting the interests and conduct of people at all levels in those markets by examining:
The structure and purpose of financial markets,
The financial and capital market theories which today shape the contours of the law,
Intermediation in financial markets, and
The challenges of global market regulation.
Professor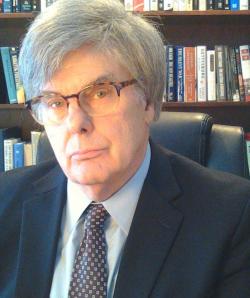 Prof. Robert Rapp is a Visiting Assistant Professor of Law who teaches securities regulation, business associations, and law, theory and practice in financial markets.
"Financial Markets:" Their Purpose and Structure
Binder 2 & Supplemental Materials