Skip to Main Content
It looks like you're using Internet Explorer 11 or older. This website works best with modern browsers such as the latest versions of Chrome, Firefox, Safari, and Edge. If you continue with this browser, you may see unexpected results.
Course Info
This course examines the legal and institutional framework within which agencies administer regulatory statutes, with emphasis on procedural and constitutional issues. Major themes include limiting arbitrary action, controlling agency discretion, and promoting governmental accountability. Examples and problems are drawn from a wide range of substantive areas, including business, communications, consumer protection, education, environmental, health and safety, intellectual property, labor and employment law, and real estate law.
Instructor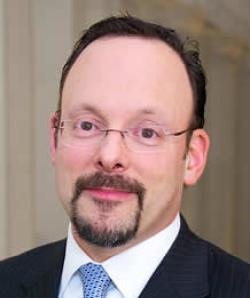 Prof. Jonathan Adler is the Johan Verheij Memorial Professor of Law and Director of the Coleman P. Burke Center for Environmental Law. He teaches courses in environmental, administrative and constitutional law
Study Aids
These study aids are available online. Please click the hyperlinked title to view them. For instructions on how to use the specific platforms, including troubleshooting, please view Andy Dorchak's Study Aids Research Guide.
In a Nutshell: 0 votes (0%)
Emanuel Outlines: 0 votes (0%)
E&E: 0 votes (0%)
Q&A: 0 votes (0%)
Black Letter Outline: 0 votes (0%)
Principles of Administrative Law: 0 votes (0%)
Understanding Administrative Law: 0 votes (0%)
CALI
Computer-Aided Legal Instruction (CALI) requires an authorization code to use. If you do not have a CALI account, please contact Kieran Layton or the reference desk for assistance.
Administrative Law lessons
Audio Guides
Research Guide