Skip to Main Content
It looks like you're using Internet Explorer 11 or older. This website works best with modern browsers such as the latest versions of Chrome, Firefox, Safari, and Edge. If you continue with this browser, you may see unexpected results.
Course Info
This course provides students with an overview of white collar crime through the lens of recent white collar criminal investigations and prosecutions. In addition to understanding the basics of white collar crime and what it is, the role of different parts of the federal government in investigating and prosecuting white collar crime, corporate vs. individual responsibility, and privilege issues, we will examine specific white collar offenses, including mail fraud and wire fraud, perjury, making false statements, obstruction of justice, and securities fraud.
Professor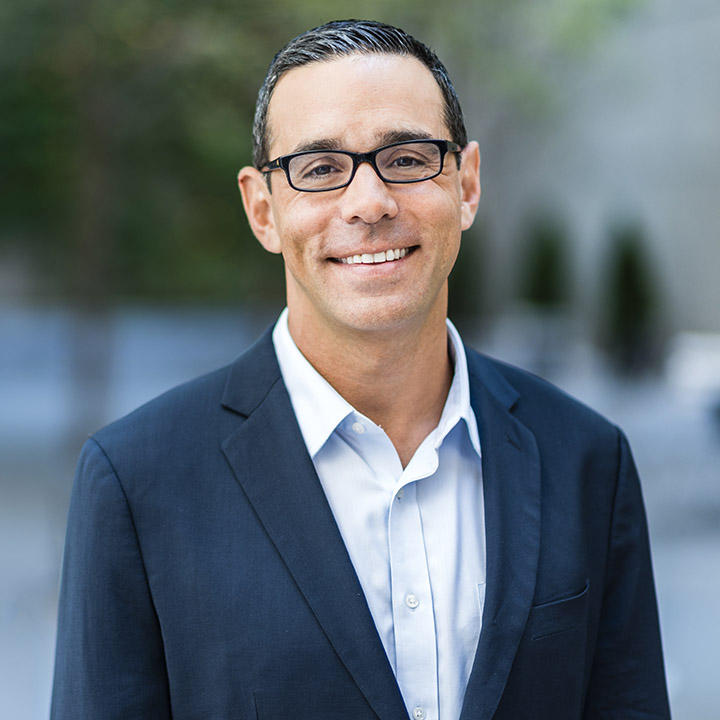 Prof. Jonathan Leiken currently serves as the senior vice president and chief legal officer and corporate secretary. In this role, he oversees the organization's global legal function and global corporate compliance program and serves as the corporate secretary to the Board of Directors.

Most recently, he served as the chief legal officer and secretary for Diebold, Incorporated, beginning in May 2014. Prior to that, he worked as a partner at global law firm Jones Day, where he represented public and private companies, boards of directors, special committees and individuals in government investigations, complex civil lawsuits and at trial. While at Jones Day, he served as one of Diebold's leading external counsel on various litigation and investigative matters.

Prior to joining Jones Day, he served as a federal prosecutor, working as an assistant United States attorney in the criminal division of the U.S. Attorney's Office for the Southern District of New York in the United States Department of Justice. As a federal prosecutor, he successfully tried numerous criminal cases to jury verdicts in New York federal court and represented the United States on appeal before the U.S. Court of Appeals for the Second Circuit.

A Cleveland native, he is an active contributor to the community in Northeast Ohio and is a past president of the Cleveland Metropolitan Bar Association, which advances justice and represents the interests of Northeast Ohio's approximately 10,000 practicing lawyers and judges. For more than ten years, he has served as an adjunct professor of law at Case Western Reserve University Law School where he teaches a course on prosecuting and defending white collar crime. Additionally, he co-founded the CMBA's Criminal Law Section and created Criminal Justice Day for the Cleveland Metropolitan School District, teaching students about our criminal justice system. He is a trustee of the Cleveland Metropolitan Bar Foundation, whose nationally recognized public outreach programs focus on improving the lives of youth and other vulnerable members of the community in Northeast Ohio.
He earned a jurist doctorate degree from the University of Pennsylvania and a bachelor's degree in political science from Brandeis University, both with honours.
Prof. Caitlin Bell advises clients on compliance, civil litigation, and white-collar criminal matters. She has experience representing businesses, boards of directors, and senior management in relation to a wide range of compliance issues. Caitlin has counseled clients regarding the development, enhancement, and maintenance of effective international corporate compliance programs; addressing compliance issues to avoid governmental sanctions; and compliance with anticorruption laws, including the Foreign Corrupt Practices Act. She also has experience conducting internal investigations into allegations of fraud, corruption, and other misconduct and assisting clients with pre- and post-acquisition anticorruption compliance due diligence.
Caitlin's practice also includes representing public and private organizations in civil matters in both state and federal courts. She has experience assisting clients in commercial litigation, contract disputes, and shareholder litigation. In addition, Caitlin has experience defending clients with respect to government investigations and enforcement actions involving allegations of bribery, fraud, and other wrongdoing.
Caitlin recently served as a trustee on the Cleveland Metropolitan Bar Association's Board of Trustees. She is also an adjunct professor of law at Case Western Reserve University, where she teaches a course on white-collar crime.
Textbooks for Spring 2019
Study Aids
These study aids are available online. Please click the hyperlinked title to view them. For instructions on how to use the specific platforms, including troubleshooting, please view Andy Dorchak's Study Aids Research Guide.
Audio Guides
CALI
The Center for Computer-Assisted Legal Instruction (CALI) White Collor Crimes lessons are available on the CALI Website.​
If you do not have a CALI account, please contact the reference librarian for assistance.