Skip to Main Content
It looks like you're using Internet Explorer 11 or older. This website works best with modern browsers such as the latest versions of Chrome, Firefox, Safari, and Edge. If you continue with this browser, you may see unexpected results.
Course Info
In Mergers and Acquisitions class, you learn about topics include the corporate and securities law governing various forms of mergers and acquisitions; business motivations for mergers; concerns of acquiring and acquired companies in friendly merger.

Professor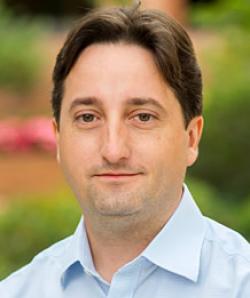 Prof. Charles R. Korsmo is a Professor of Law who teaches courses in corporate law, mergers & acquisitions, corporate finance and torts. Korsmo's articles have appeared in the Iowa Law Review, Washington Law Review, among others. His scholarship has been cited by the Delaware Court of Chancery, the U.S. Court of Appeals for the Second Circuit and in the New York Times and Wall Street Journal.
Lisa Peters teaches classes for CORE and Advanced Legal Research and manages the library's digital repositories. In particular, she aids students and faculty in environmental, tax and business research. She is the library liaison to the Case Western Reserve Law Review. Peters has been employed at the library since 2000. She holds a JD from Georgetown University Law Center, an MA in philosophy from the University of Illinois, Chicago Circle and a MLS in Library Science from Rutgers University.
Textbooks for Spring 2019
Study Aids
These study aids are available online. Please click the hyperlinked title to view them. For instructions on how to use the specific platforms, including troubleshooting, please view Andy Dorchak's Study Aids Research Guide.
Audio Guides
CALI
The Center for Computer-Assisted Legal Instruction (CALI)Mergers and Acquisitions lessons are available on the CALI Website.
If you do not have a CALI account, please contact the reference librarian for assistance.