Skip to Main Content
It looks like you're using Internet Explorer 11 or older. This website works best with modern browsers such as the latest versions of Chrome, Firefox, Safari, and Edge. If you continue with this browser, you may see unexpected results.
Course Info
This course deals with the institutional dynamics that allow compliance officers to interact with business owners and regulators in order to properly risk-manage compliance requirements while creating and enforcing a code of conduct that champions an ethical corporate culture. The students are introduced to the Code of Ethics and corporate governance, including the role of the board of directors and executives in managing firms and overseeing risk management and regulatory compliance. The course covers the detection and handling of potential compliance lapses, including the conduct of investigations and the role of whistleblowers and attorney advisors. Students will explore the broader compliance functions of social responsibility, sustainability, and human rights. This course will be useful as a foundation for any student studying any highly regulated field where risk management is required, such as in the health care or finance settings.
Instructor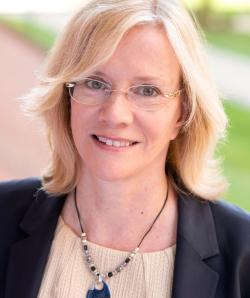 Prof. Katharine Van Tassel is the Interim Executive Director, Graduate Programs in Compliance and Risk Management and Visiting Professor of Law at Case Western Reserve School of Law. Her subject specialties are Health Law; Healthcare Finance; Food, Drug & Biotech Law; Public Health Law; Eldercare Law; and Governance, Compliance & Risk Management.
Study Aids
These study aids are available online. Please click the hyperlinked title to view them. For instructions on how to use the specific platforms, including troubleshooting, please view Andy Dorchak's Study Aids Research Guide.
CALI
Computer-Aided Legal Instruction (CALI) requires an authorization code to use. If you do not have a CALI account, please contact Kieran Layton or the reference desk for assistance.
Corporations lessons
Audio Guides