Skip to Main Content
It looks like you're using Internet Explorer 11 or older. This website works best with modern browsers such as the latest versions of Chrome, Firefox, Safari, and Edge. If you continue with this browser, you may see unexpected results.
Course Info
This course explores the relationships between the federal courts, Congress, and state courts and governments. Topics include congressional control of federal jurisdiction, justiciability, federal court abstention, suits against state and federal governments and officials, habeas corpus, and federal injunctions on state proceedings.
Instructor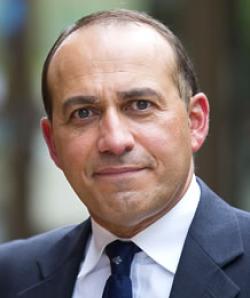 Prof. Juscelino Colares is the Schott-van den Eynden Professor of Business Law, Co-Director of the Frederick K. Cox International Law Center, and Director of the JD/MA Political Science Program at Case Western Reserve University. Besides trade law, Colares teaches civil procedure, conflict of laws, and a variety of courses on business and regulatory law.
Study Aids
These study aids are available online. Please click the hyperlinked title to view them. For instructions on how to use the specific platforms, including troubleshooting, please view Andy Dorchak's Study Aids Research Guide.
CALI
Computer-Aided Legal Instruction (CALI) requires an authorization code to use. If you do not have a CALI account, please contact Kieran Layton or the reference desk for assistance.
Federal Courts lessons
Quimbee
If you have not registered your Quimbee account, please contact Kieran Layton or the reference desk for assistance.
Federal Courts materials
Research Guide