Course Info
This course examines the growing environmental control provided by the private sector in reaction to social pressure and how that is shaped by laws around information disclosure. To set the stage the course will also examine the market bases of environmental regulation and how the private sector also has governance structures of its own. Students will examine 1) the economic and theoretical bases for environmental laws; 2) emerging corporate and private sector behavior in response to these laws, financial disclosure laws, and public opinion; and 3) private environmental governance.
Instructor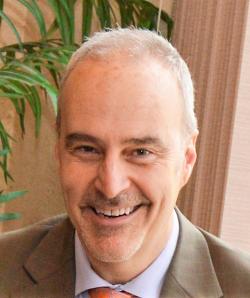 Prof. Victor Flatt is a Professor of Law, the Coleman P. Burke Chair in Environmental Law, and Associate Director of the Burke Environmental Law Center. He is a nationally recognized expert on environmental law, climate law, and energy law, and the intersection of these areas.
Readings & Research Resources
This section includes links to the full text of your assignments (not the Flatt edits, which are on Canvas), as well as relevant research resources organized according to your syllabus.
Business and Ecology Databases
I. Introduction
Key Issues
Grant Harrison, 'Lawyer up': Republican rhetoric over ESG escalates" GreenBiz (Nov. 16, 2022).
Research Note: Title of news stories may differ depending on source - if you are searching by a title and cannot find a story, try using the first sentence of the story as your search.
More information (links from the above article make that easier):
Letter from Senators:
"The Letter" to Law Firms
A rebuttal to "The Letter" [Robert G. Eccles, An Open Letter To Five Republican Senators (Which I Hope Will Be Helpful), Forbes, Nov. 8, 2022, 3:30pm EST
ESG ratings
SEC rules concerning ESG
Investment Company Names (Conformed to Federal Register version)
Other Release Nos: 34-94981, IC-34593
File No: S7-16-22
Comments Due: Aug. 16, 2022
Comments received are available for this proposal.
Federal Register version (87 FR 36594)
See Also: Press Release No. 2022-91; Fact Sheet
The Enhancement and Standardization of Climate-Related Disclosures for Investors
Other Release No: 34-94867
File No: S7-10-22
Comments Due: June 17, 2022
Comments received are available for this proposal.
Federal Register version (87 FR 21334 )
See Also: Press Release No. 2022-82
II. Private Environmental Governance and Legal Practice
These links are to the full text of reading assignments:
Michael Vandenbergh, Private Environmental Governance Introduction, 99 Cornell Law Review 129 (2013)
Sarah Light, The Law of the Corporations As Environmental Law, 71 Stanford Law Review 137 (2019)
Virginia Ho article, Modernizing ESG Disclosure, 2022 University of Illinois Law Review 277
Jean Haggerty, Greenbiz: The Coming EGS Explosion, Greenfin
Carla Parson, Paul Watchman, and Vanessa Wood, The Rise of ESG Law Firms Part I, responsible investor, October 26, 2020
More about ESG
ESG (Environmental, Social, Governance)
Introduction to EGS, Posted by Mark S. Bergman, Ariel J. Deckelbaum, and Brad S. Karp, Paul, Weiss, Rifkind, Wharton & Garrison LLP, Saturday, August 1, 2020
ESG - Bloomberg Law (password)
III. Using the Private Sector and Private Economic Behavior - Are Markets Moral
IV. Commodity Trading Primer
These links are to the full text of reading assignments:
Victor B. Flatt, Decisions About Emissions Trading Design in Decision Making in Environmental Law (LeRoy C. Paddock, Robert L. Glickman, & Nicholas S. Bryner eds. (2016) Law Library ( Chapter on SSRN)
V. Problems with Environmental Markets
VI. The Demand for Corporate Disclosure
VII.The Elements of a Corporate Sustainability Plan
VIII. The Sustainability Ratings Agencies
More About ESG Ratings
ESG Ratings
ESG Ratings, Research Guide on Diversity & Sustainability in Business, University of Minnesota Library
X. Additional Legal Liability Potential with ESG and Sustainability
XI. Private sector as Primary Environmental Regulatory Body
XII. Conflicting Government Policy (The Politics of Anti-ESG)