Skip to Main Content
It looks like you're using Internet Explorer 11 or older. This website works best with modern browsers such as the latest versions of Chrome, Firefox, Safari, and Edge. If you continue with this browser, you may see unexpected results.
Course Info
This course explores the methods and policies for allocating losses from harm to one's person, property, relations, and economic and other interests. The course covers the substantive principles of tort claims and their defenses, as well as claims activities in the period between the event that gave rise to the claim and the time that litigation commences, the phases of litigation of a claim (from pre-trial to settlement, including discovery), and basic concepts relating to handling activities in the post-litigation period, such as reporting, data analysis, and initiatives to prevent future events. In addition, this course will also explore how statutes and regulations come into existence, whether or not they are valid, and how courts interpret them, in order to better understand the risks associated with regulatory compliance failures, both civil and criminal.
Instructors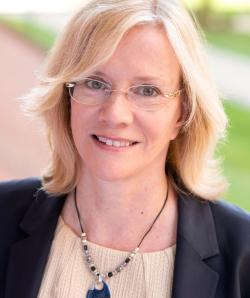 Prof. Katharine Van Tassel is the Interim Executive Director, Graduate Programs in Compliance and Risk Management and Visiting Professor of Law at Case Western Reserve School of Law. She has regularly taught Health Law: Quality, Cost and Access, Healthcare Organization & Finance, Governance, Compliance & Risk Management, Compliance Skills: Planning, Auditing, Investigating, and Reporting, Bioethics, Public Health Law, Food, Drug & Biotech Law, Eldercare Law, Torts, Evidence, Civil Procedure and Sales.
Textbooks
Torts and Compensation, Personal Accountability and Social Responsibility for Injury, Concise

by

Dan Dobbs; Paul Hayden; Ellen Bublick

ISBN: 9781634608183

Publication Date: 2016-05-20
Study Aids
These study aids are available online. Please click the hyperlinked title to view them. For instructions on how to use the specific platforms, including troubleshooting, please view Study Aids Research Guide.
CALI
Computer-Aided Legal Instruction (CALI) requires an authorization code to use. If you do not have a CALI account, please contact Kieran Layton or the reference desk for assistance.
Tort Law lessons
Quimbee
If you have not registered your Quimbee account, please contact Kieran Layton or the reference desk for assistance.
Tort Law materials
Audio Guides