Skip to Main Content
It looks like you're using Internet Explorer 11 or older. This website works best with modern browsers such as the latest versions of Chrome, Firefox, Safari, and Edge. If you continue with this browser, you may see unexpected results.
Course Info
The patent claim is the most important part of the patent application, because it is the claim that represents the metes and bounds of inventor's property right. This Lab is devoted to drafting claims, understanding the different types of claims, and how claims differ depending on the nature of the technology.
Instructor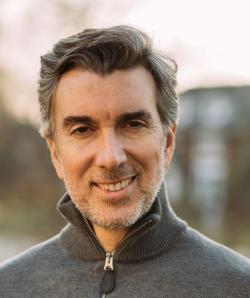 Prof. Craig A. Nard is the Galen J. Roush Professor of Law and the Director of the Spangenberg Center for Law, Technology & the Arts. He also is a Senior Lecturer at the World Intellectual Property Organization at the University of Torino, Italy, and Principles Advisor to the Center for Studies and Intellectual Property in Calcutta, India. He is the author of casebooks on both patent law and intellectual property law. His scholarly writing has been published in leading law reviews.
Study Aids
These study aids are available online. Please click the hyperlinked title to view them. For instructions on how to use the specific platforms, including troubleshooting, please view Andy Dorchak's Study Aids Research Guide.
CALI
Computer-Aided Legal Instruction (CALI) requires an authorization code to use. If you do not have a CALI account, please contact Kieran Layton or the reference desk for assistance.
Patent Law lessons
Quimbee
If you have not registered your Quimbee account, please contact Kieran Layton or the reference desk for assistance.
Patent Law materials
Audio Guides
Research Guide