Skip to Main Content
It looks like you're using Internet Explorer 11 or older. This website works best with modern browsers such as the latest versions of Chrome, Firefox, Safari, and Edge. If you continue with this browser, you may see unexpected results.
Course Info
This course provides a broad survey of the fundamental legal issues surrounding the delivery of health care in the United States. It is an introduction to the complex and wide-ranging field of health law. Topics include: health insurance; the regulation of medical professionals and institutions; the clinician-patient relationship; liability of health care professionals and institutions; discrimination in health care; and professional relationships in health care. Students will learn to identify and analyze major legal issues in health care contexts and to understand the interplay among cost, quality, and access to care.
Instructor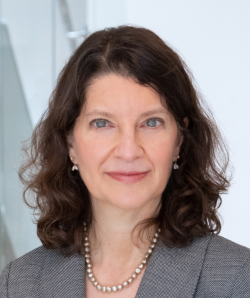 Prof. Sharona Hoffman is the Edgar A. Hahn Professor of Law, Professor of Bioethics, and Co-Director of the Law School's Law-Medicine Center. She teaches Health Law courses, Employment Discrimination, and Civil Procedure and was voted First Year Teacher of the Year in 2011 and 2012. She also served as Associate Dean for Academic Affairs from 2006 until 2009 and won the 2014 Distinguished Teacher Award.
Textbooks
Health Law

by

David Twomey; Stephanie Greene

ISBN: 9781684677115

Publication Date: 2022-03-16

Law and Health Care Quality, Patient Safety, and Liability

by

Elizabeth Pendo; Larry Garvin; Brietta R. Clark; Erin C. Fuse Brown; Robert Gatter; Elizabeth Y. McCuskey

ISBN: 9781684677153

Publication Date: 2022-05-02
Study Aids
These study aids are available online. Please click the hyperlinked title to view them. For instructions on how to use the specific platforms, including troubleshooting, please view Andy Dorchak's Study Aids Research Guide.
CALI
Computer-Aided Legal Instruction (CALI) requires an authorization code to use. If you do not have a CALI account, please contact Kieran Layton or the reference desk for assistance.
Health Law lessons
Quimbee
If you have not registered your Quimbee account, please contact Kieran Layton or the reference desk for assistance.
Health Law materials