Skip to Main Content
It looks like you're using Internet Explorer 11 or older. This website works best with modern browsers such as the latest versions of Chrome, Firefox, Safari, and Edge. If you continue with this browser, you may see unexpected results.
Home
In Criminal Procedure class, you learn about how the law protects the rights of people accused of crimes.
Professor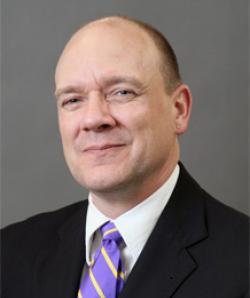 Prof. Michael Benza
teaches Criminal Law, Criminal Procedure I, Death Penalty Issues, the Death Penalty Lab, Federal Prisoner Rights, International Perspectives on the Death Penalty, as well as coaching the International Criminal Court moot court team and he previously coached the Mock Trial team.
Textbooks
Basic Criminal Procedure

by

Yale Kamisar; Wayne R. LaFave; Jerold H. Israel; Nancy J. King; Orin S. Kerr; Eve Brensike Primus

ISBN: 9781683289890

Publication Date: 2019-06-19
Study Aids
These study aids are available online. Please click the hyperlinked title to view them. For instructions on how to use the specific platforms, including troubleshooting, please view Andy Dorchak's Study Aids Research Guide.
Audio Guides
CALI
The Center for Computer-Assisted Legal Instruction (CALI) Criminal Procedure lessons are available on the CALI Website.
If you do not have a CALI account, please contact the reference librarian for assistance.