Skip to Main Content
It looks like you're using Internet Explorer 11 or older. This website works best with modern browsers such as the latest versions of Chrome, Firefox, Safari, and Edge. If you continue with this browser, you may see unexpected results.
Course Info
This course will examine the enforcement of federal civil rights against the government, government officials, and private individuals. The course will focus partly on the unique issues and challenges involved in litigating civil rights cases, and approximately the first half of the semester will be spent on 42 U.S.C. § 1983, the "all-purpose" civil rights statute. We will discuss the mechanics of litigating federal civil rights cases, such as the state action requirement, absolute and qualified immunities, liability of municipalities, limitations on injunctive relief, and attorney's fees. Much of the second half of the semester will be devoted to other civil rights statutes, such as the Fair Housing Act, the Voting Rights Act, Title IX, and Title VI. The course will not cover statutes dealing with discrimination in the workplace, however, as those topics are treated fully in the Employment Discrimination course.
Instructor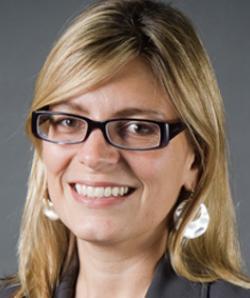 Prof. Jessie Hill joined the faculty in 2003 after practicing First Amendment and civil rights law with the firm of Berkman, Gordon, Murray & DeVan in Cleveland. Before entering private practice, Hill worked at the Reproductive Freedom Project of the national ACLU office in New York, litigating challenges to state-law restrictions on reproductive rights. She also served as law clerk to the Honorable Karen Nelson Moore of the United States Court of Appeals for the Sixth Circuit. Hill's teaching focuses on constitutional law, federal civil procedure, civil rights, reproductive rights, and law and religion. Her scholarship has been published in the Michigan Law Review and the Texas Law Review, among others.
Study Aids
These study aids are available online. Please click the hyperlinked title to view them. For instructions on how to use the specific platforms, including troubleshooting, please view Andy Dorchak's Study Aids Research Guide.
Quimbee
If you have not registered your Quimbee account, please contact Kieran Layton or the reference desk for assistance.
Civil Rights materials