Skip to Main Content
It looks like you're using Internet Explorer 11 or older. This website works best with modern browsers such as the latest versions of Chrome, Firefox, Safari, and Edge. If you continue with this browser, you may see unexpected results.
Search the Catalog
Find books, periodicals, AV materials, instructional materials and more
Search OhioLINK Catalog
Keyword

Title

Author

Subject

Call Number

Other Numbers
Keyword searches allow you to find words and phrases in author names, titles, subjects, notes, and other fields. Keyword searching permits Boolean searching, adjacency and proximity searching, and several truncation options.

OhioLINK also provides links to the library catalogs of all member libraries.

Enter as much of the title as you know, starting with the first word.

If you know part of the title but you aren't sure how it starts, you may want to start with a keyword search.

Enter as much of the author's or creator's name as you know. For individual authors, enter the last name first.

Enter as much of the subject heading as you want, starting at the beginning. Punctuation is not necessary. If you do not know a specific subject heading, you may want to start with a keyword search. You may also browse for LCSH headings at the Library of Congress or MeSH headings at the National Library of Medicine.
WebPAC PRO © Innovative Interfaces, Inc.
Course Info
This course will bring together law students, business students, mid-level attorneys and senior leaders in the legal field for a one-semester weekly colloquium. Even though women have represented approximately half of law-school graduates for a number of years, women represent only 16% of law firm equity partners and even fewer corporate General Counsels. This course aims to offer an introduction to the business skills that both women and men will need to rise to the highest levels of law practice and organizational leadership. Each week will focus on a different aspect of law and business. The curriculum will include sessions focused in financial management, business development, communication skills, and intercultural business and law practices.
Professor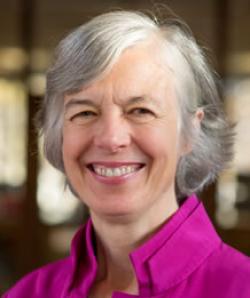 Prof. Juliet P. Kostritsky is a Visiting Assistant Professor of Law who teaches securities regulation, business associations, and law, theory and practice in financial markets.
Locating Research Materials
Personal Reference Consultation (PeRC)